This kit is part of our collaboration with the wonderful charity Sabbara. Sabbara are a small social enterprise who work with mothers who have had their lives torn apart and been displaced by the conflict in Syria.
At The Fabled Thread, we firmly believe in the power of sewing for mind and soul, beyond just the piece you create. Nowhere is this more clearly shown than in the work Sabbara do.
Written around 300BC, the collection of fables known as Kalila and Dimna are an epic of stories woven within stories. Whilst they are widely understood to be of Indian origin from 300 BC, they were translated into arabic in 500AD and are now considered a masterpiece of Arabic culture.
The colours and aesthetic of this embroidery design are inspired by the original illustrations in the early Persian manuscripts from the stories.
100% of the profits of this kit are being donted to Sabbara
---
This kit is suitable for beginners.
You will use three core embroidery stitches: straight stitch, chain stitch and split stitch.
All you need is a pair of scissors, everything else is included in the box:
- The design printed on cotton twill
- A detailed guide on the embroidery stitches
- An easy to follow colour coded stitching plan
- All the thread you need on colour coded bobbins
- Several needles
- A tote bag to enable you to easily transport your kit
The finished design will measure approx 7" x 10" (18 cm x 27 cm) and fit in an A4 frame. We expect it'll take 1 months to stitch (depending on how addicted you get to sewing of course!). We recommend stretching and mounting the finished piece prior to framing.
Sabbara - Strength in Needles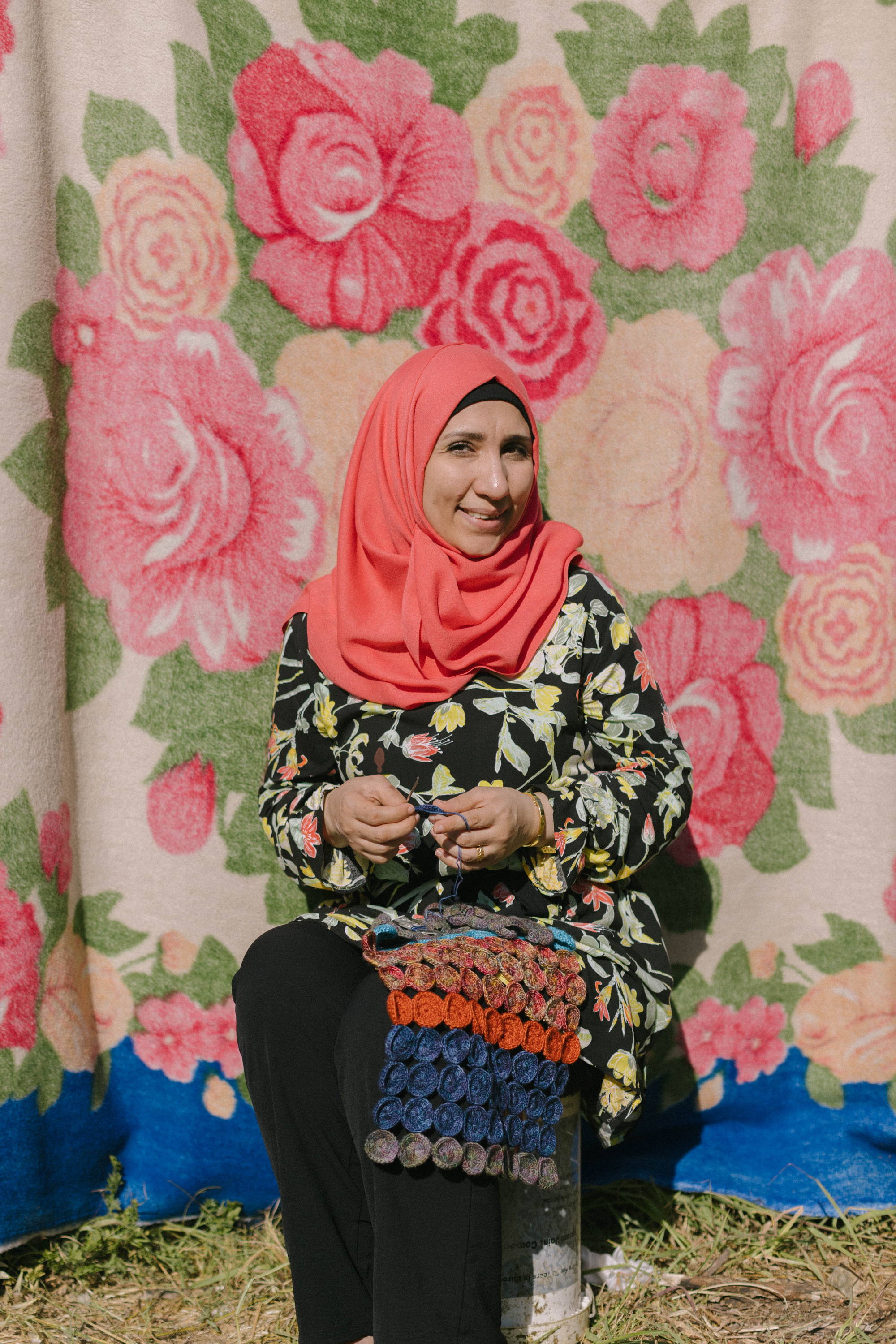 Faten (Photo credit Aline Deschamps)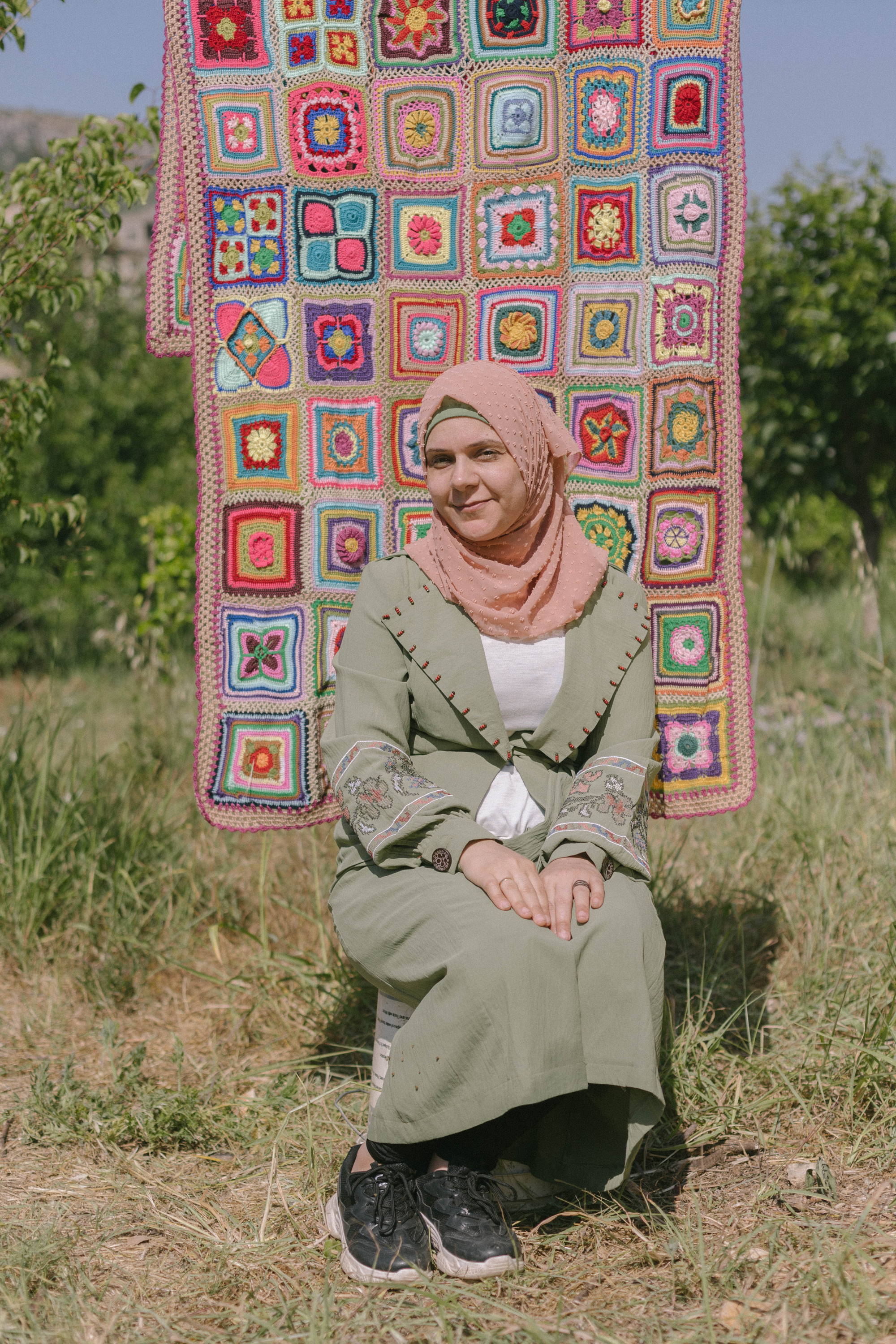 Juhayna (Photo credit Aline Deschamps)
Sabbara is a small social enterprise selling embroidered cushions, bags and shawls created by displaced Syrian women. Sabbara means cactus in Arabic, but is also Syrian slang for a strong resilient woman - a fitting name, as, like cacti, Syrian women have had to learn to survive in the harshest environments.
The women Sabbara works with have all been forced to flee their homes. Many have lost their husbands and are now caring for their children without support, often with low levels of literacy and no skills to earn a living. Half are displaced within Syria, facing constant insecurity and trying to survive in a country devastated by ten years of war. The other half are in neighbouring Lebanon, where 99% of refugees live below the poverty line.
Many Syrian women are highly skilled in the art of embroidery, as it is an intrinsic part of their cultural heritage. Sabbara works with them to teach others, and to create beautiful things based on traditional designs with a modern take, which are sold online and in the UK.
For these women, embroidery is providing a crucial income, but it is doing much more than that. Coming together to sew, sing and talk each week, it provides women whose families and communities have been ripped apart with a new support group. It provides a meditative focus and creative outlet for trauma, and connects them to their heritage.
Stitch by stitch, they sew their lives back together. Like cacti, their needles are their strength.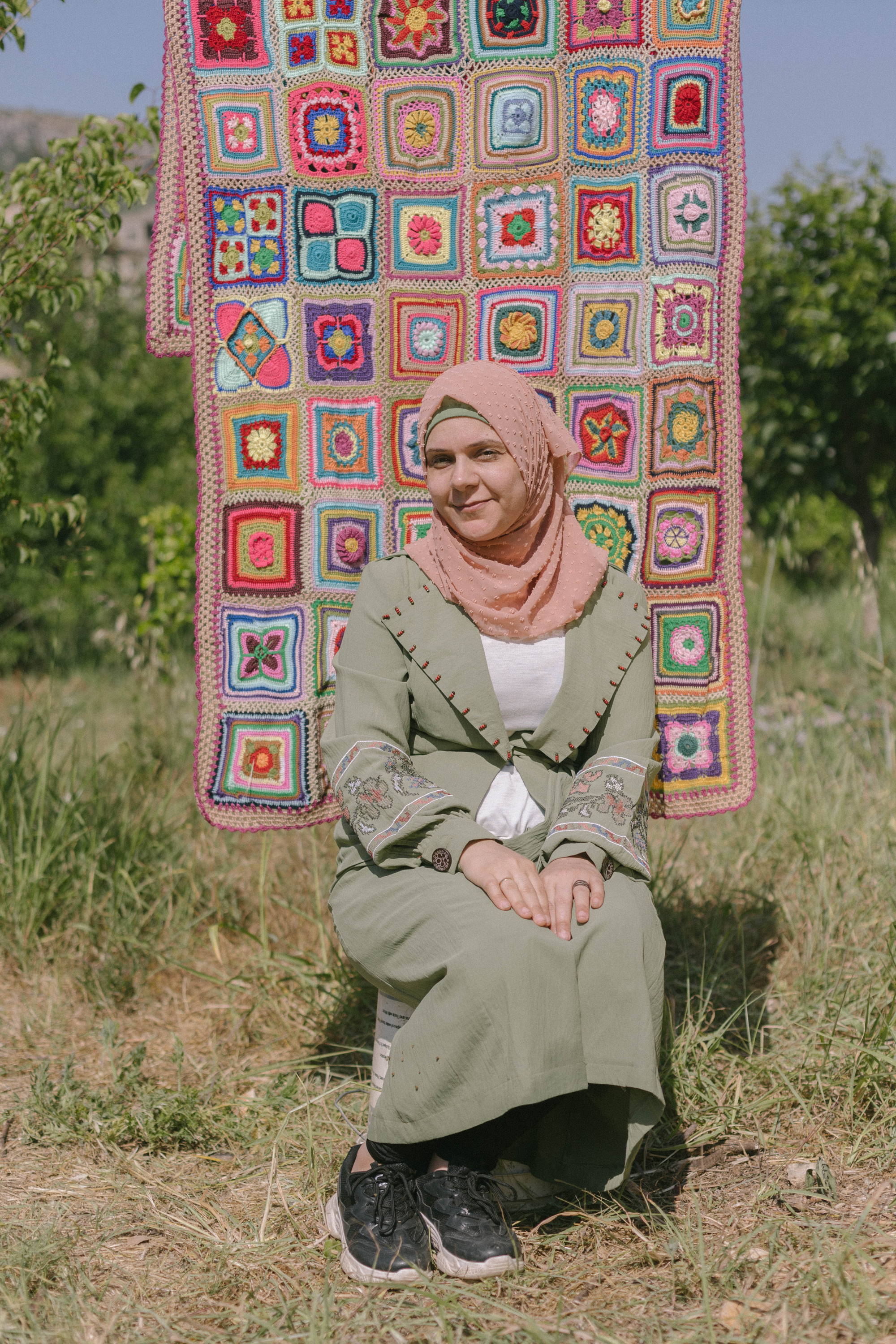 Juhayna (Photo credit Aline Deschamps)
"Doing embroidery reminds me of my house and my home and my country. It reminds me of my grandmother and my mother, of my best memories and
moments in my life."
Um Qassim, Syrian refugee and embroidery master craftswoman